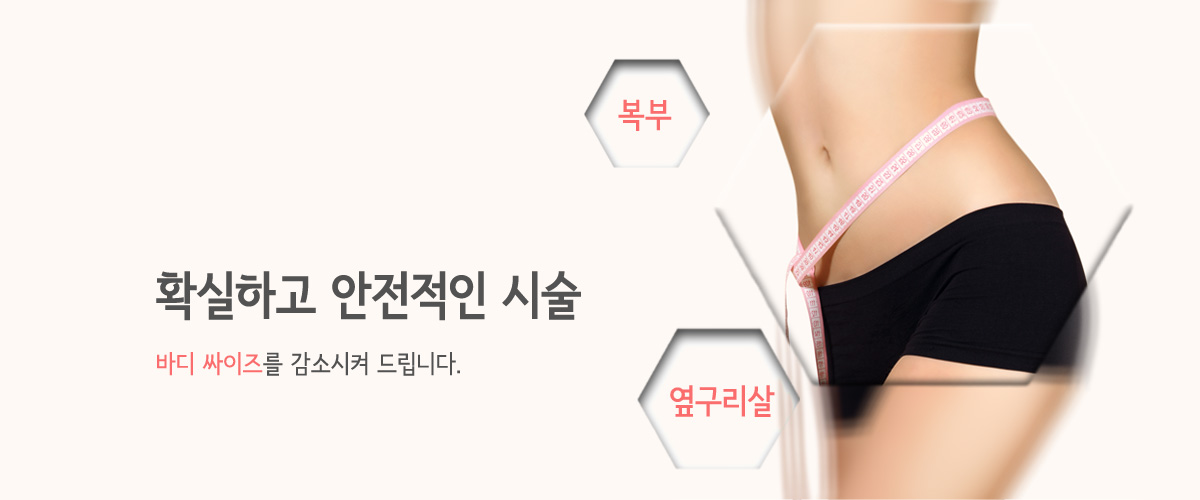 The stomach and waist are the prime areas that need to be taken care of with treatments in order to maintain a good body shape.

Subcutaneous fat on the waist is very hard to remove through exercise, also compared with other parts, it influences the body shape and personal styling as well.

The lower belly fat is hard to remove and this affects dressing options.




The level of satisfaction for the lower belly fat removal is usually unsatisfactory.



This is due to the fact, while subcutaneous fat can be eliminated, this is not possible for visceral fat. As visceral fat increases, abdominal muscles become saggy.
Therefore, a reasonable amount of exercise is instrumental in eliminating visceral fat and strengthening abdominal muscles. 



Not only women but also men can expect good result from subcutaneous fat elimination treatments on stomach and the waste line.



Generally, the ideal ratio of waist and hip are: for male below 0.85, for female below 0.75

Improved aesthetics
The stomach and waste area fat will cause stress with ageing.
Prevent looking overweight
Limiting and preventing impression of ageing